So, after this: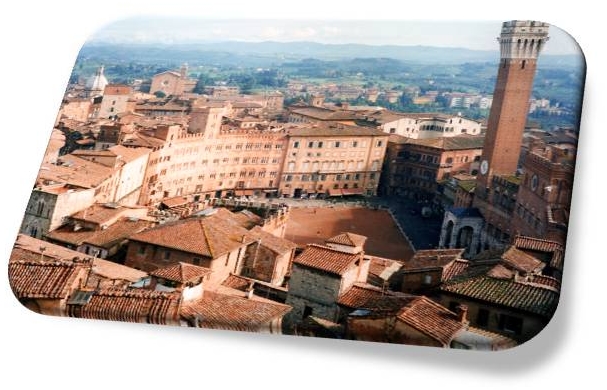 and this: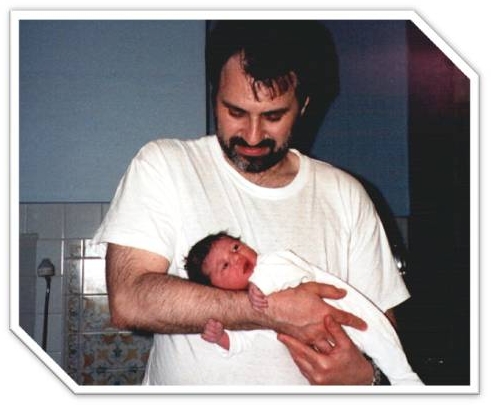 …what about Internet Marketing?

In 2008, I attended a life changing event together with another 4,500 people. It was my first ever Internet marketing event, and I was determined that this would change my life. It did.
I was extremely naïve (now I am far too cynical for my own good), adjusted what I heard to what I wanted to hear, and jumped at a high ticket price, fast track mentoring programme. You can imagine what "fast track" did to the "high ticket" price.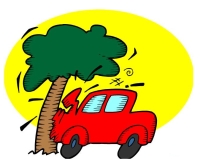 I had bought the sales patter hook, line and sinker (what with Ted Nicholas, Dan Kennedy, Bill Glazer, Armand Morin and Andrew Reynolds among the presenters), and treated is as a business investment.
As investments go, this one didn't flourish but sank, all the way until it crashed for good.
What a life changing event that had been! Not quite as I had imagined it. All my savings were gone; I wasn't making a single penny, had no idea in which direction to turn and still have three large boxes of information products on worthless CDs and DVDs in my hall.
Two years later, I joined Alex Jeffreys' coaching programme. I was still groping for a direction in Internet marketing while running around in circles like a headless chicken smarting from the major crash that had been the start of my online career.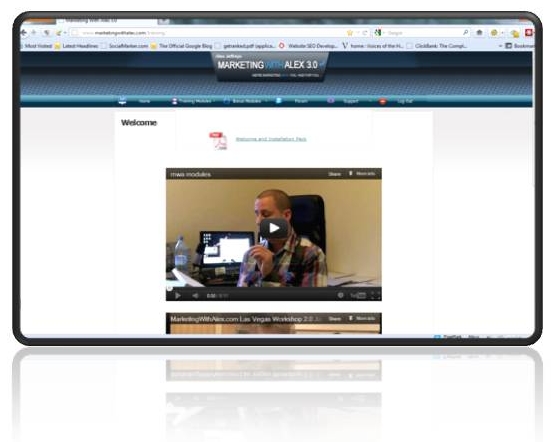 Alex Jeffreys' programme, in contrast to my first experience, was full of great information and sterling coaching by Alex himself. I learned a lot, and unexpectedly, it turned into a life changing event, too, although I definitely was not aware of it at the time.
If you are interested, the entire programme is still available but instead of $997, which is what I paid for it, you now have to pay the princely sum of $27 (yes, twenty seven dollars US) even though it is the exact same content. Check it out if you want (i.e., click here).
You see, part of his huge programme is a recording of an interview he had done with Maria Andros, the Video Queen. Now, I could go on waxing lyrical for hours about Maria Andros, but let me cut it short for you now.
Eventually, after procrastinating for a few weeks, I listened to the interview blissfully unaware that I was living another pivotal moment. I fell head over heels in love with video. The trail from "Fame at Last" to Big Videos For You shows in which direction I was pivoted by Maria.
Nothing is ever straight forward. My stops and starts are documented on this blog. I lost my way again, succumbed to shiny new objects and jumped from here to there. But a year ago, I finally woke up with a bump and returned to go where Maria had told me to ?.
Two months later I launched my first WSO and a few months after that my second one. Both dealt with online video. Judging by what I heard last weekend (I'll get back to the weekend promptly), I didn't do too badly at all with my first two WSOs.
So I had taken my first steps but I was still fumbling to find a path. All I had at the time was just a vague direction.
A light went on when I reviewed Quick Screencast Profits for my membership site (here). But after all that darkness, I was blinded by it and couldn't make out the details of the path I needed to travel. I knew that I had seen something, but I wasn't quite sure what I had seen.
A few days later I attended the Warrior Gathering in London.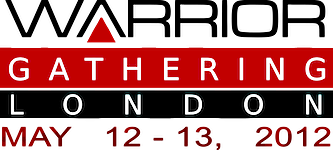 Now this may sound like a scary, ferocious and definitely weird and whacky event.
It was none of it. No war dance, head banging or pub brawls.
It was a life changing event, and I became fully aware of this the morning after.
Why was it life changing for me? Because now I have a direction, a path mapped out and milestones pointed out, which I just have to arrange appropriately so that they will guide me to my goal.
Does that sound convincing, credible to you?
No??
I don't blame you.
It's too general. Let me be more specific.
I spent the weekend in a room with over a hundred Internet marketers from the Warrior Forum (which is the major online forum where Internet marketers hang out). Among those were seven figure earners, some of whom had crashed and come back; there were complete newbies who hadn't even put up their first web page yet, and there were all shades of experience and ignorance in between these two extremes.
The atmosphere was great. The entire weekend was relaxed and friendly, certainly conducive to networking, learning, exchanging views and experiences. No hustle, no pitching, no pressure.
All the speakers were big hitters on the Warrior Forum. I can't wait for the recordings of the weekend to be released just to be able to revisit the details of the presentations. (Interested? Just click the Subscribe button at the top right of the page, and I'll let you know as soon as they are available.) UPDATE (15 June 2012): They are out – CLICK HERE to check them out. IMHO it's a total steal at the price!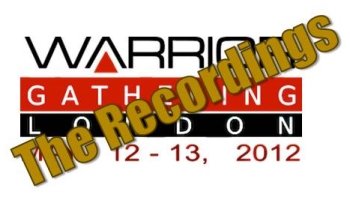 "Detail" was the motto of the weekend, precise detail of what to do and why and what not to do and why not.
But it was more than just detail. There were no holds barred. All speakers gave full explanations and honest presentations without hype but laden with integrity.
As I hinted at before, I had quite a few questions about the why and how of Quick Screencast Profits. Peter Garety answered them all, from the stage and one-to-one.
The take-away from the weekend, for me at least, was enormous.
'Focus everything on your core business' (from Mark 'The Anti-Marketing Marketer' Thompson).
'How to generate a back end product fast if you don't have one' (Oz).
I had general conversations that gave me specific insights with Steve Benn, Michael Christon and others.
If anything was needed to persuade me that I am on the right track, then it was winning the raffle – the first time since I won a big teddy bear at a fun fair at the age of seven or eight.
And I didn't win just anything. No, sir.
I won a lifetime membership to Josh Bartlett's (the creator of Easy Video Player) new Easy Video Marketing Suite that is scheduled for release some time in June (of this year, I hope). I'll review it for you as soon as I get my hands on it.
These are just a few random nuggets from my Warrior Gathering weekend.
The upshot of it?
I feel hugely energised to move on. The weekend created a dramatic shift in my mindset, perspective and outlook.
That's how I know that this weekend has been a life changing event for me.
What about you? I'd love to read your comments.